The Versatile, Flexible Wellbeing Platform
HeiaHeia is suitable for everyone, regardless of starting level or preferences. With HeiaHeia, you can organize all kinds of wellness promotion programs.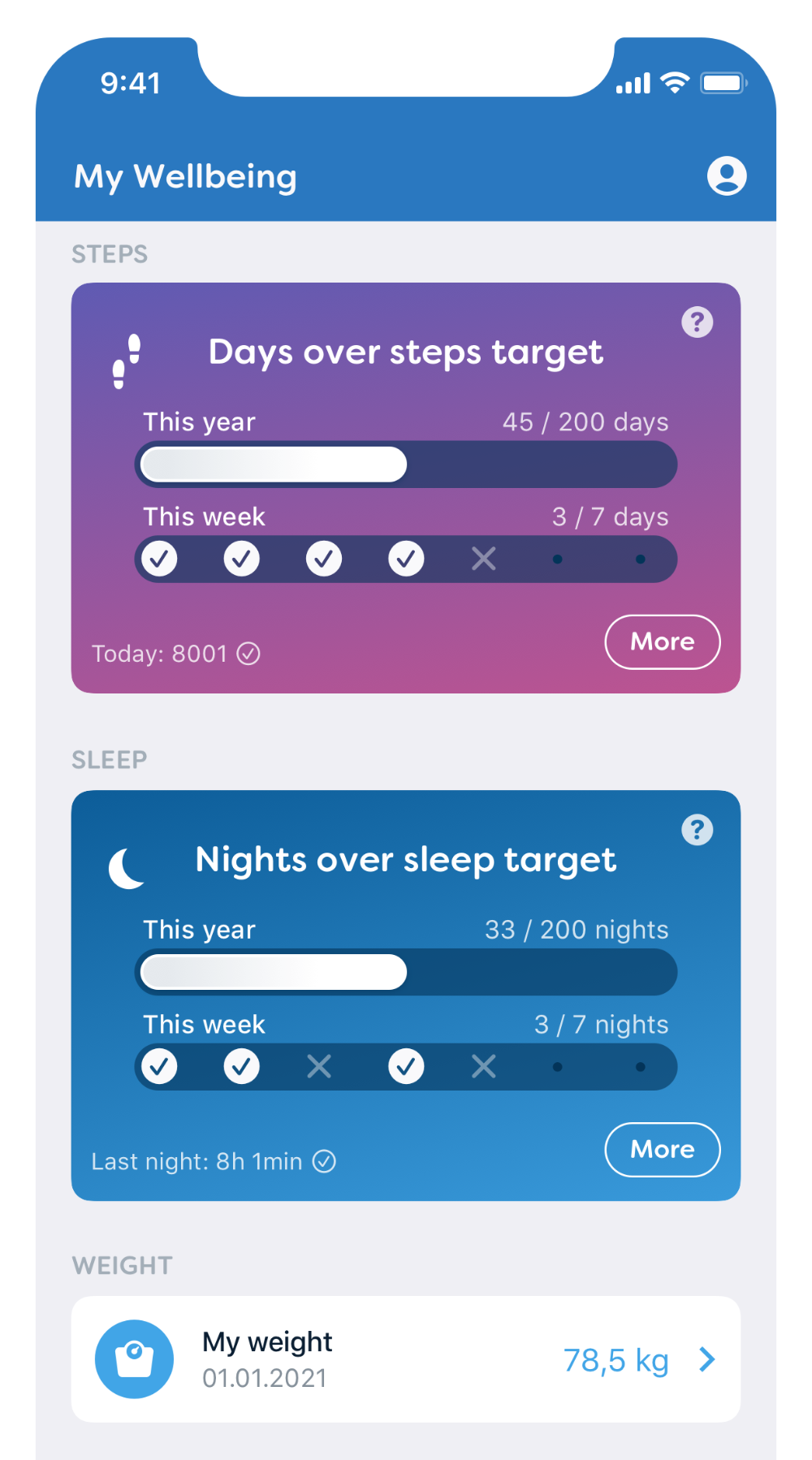 Personal User Account and Basic Features
A Social Wellbeing Diary

Comprehensive exercise journal: more than 600 activities to choose from
Motivation from support by friends
Earn medals for activity, steps, sleep
Statistics make things concrete: track your activity, steps, sleep and weight
Your personal account with its basic features is always free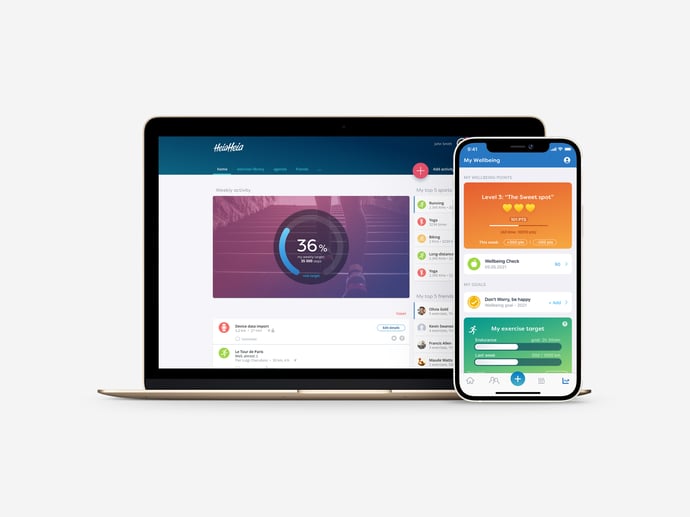 Sync Your Wearable with HeiaHeia

By syncing your device with HeiaHeia, your workouts, GPS and heart rate data, steps, sleep and weight will be automatically imported to HeiaHeia.
You can complement your data with notes and photos
Devices supported: Apple Watch, Fitbit, Garmin, Polar, Suunto
Almost any device can be connected thanks to Apple Health and Google Fit integrations
Steps tracked by your phone can also be synced to HeiaHeia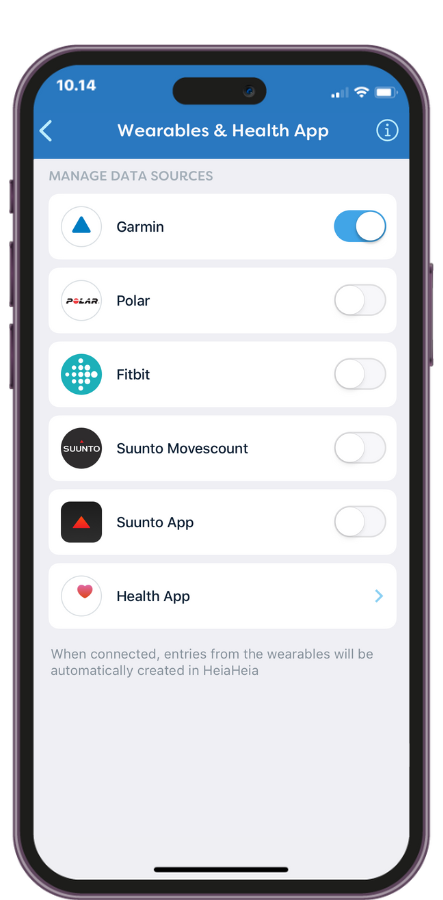 All Movement Counts: Find Your Own Way to Be Active!

"It's nice that you have such a wide variety of activities in HeiaHeia."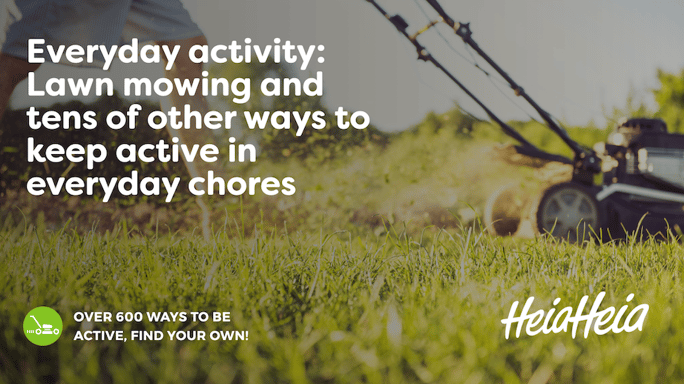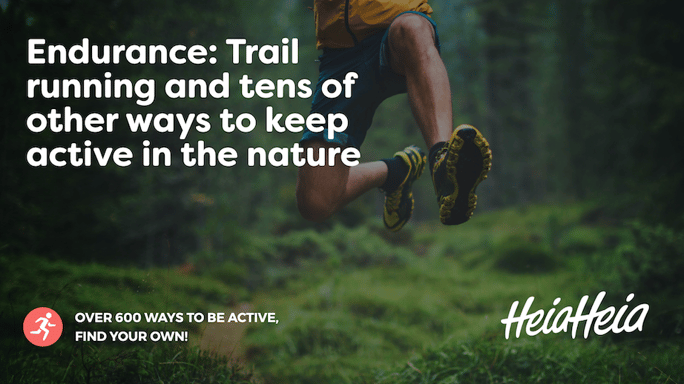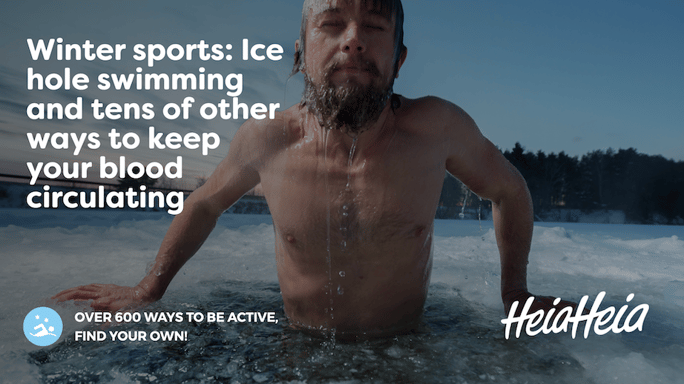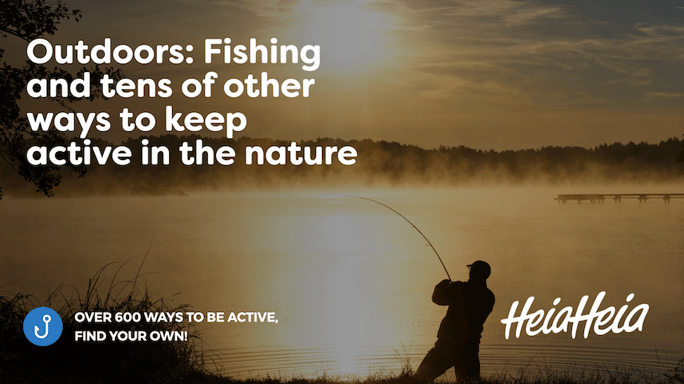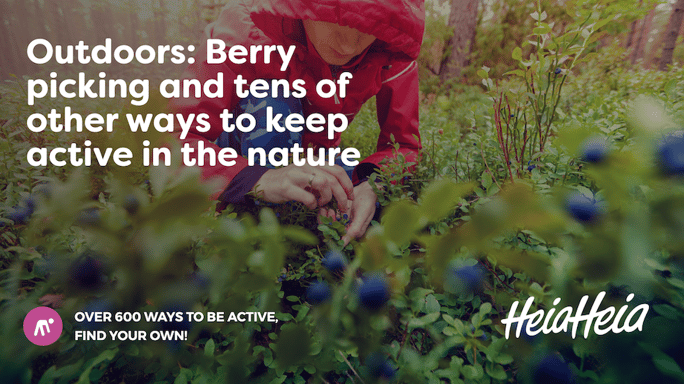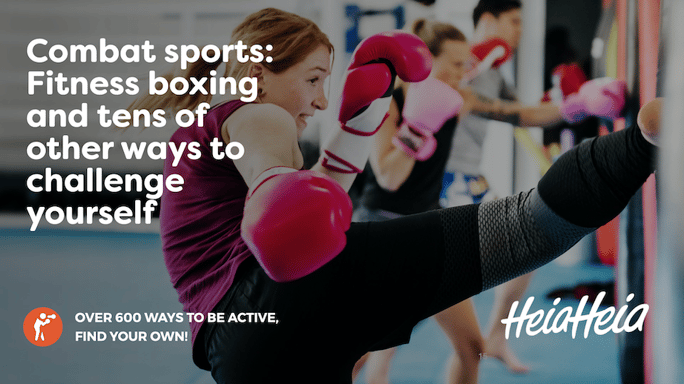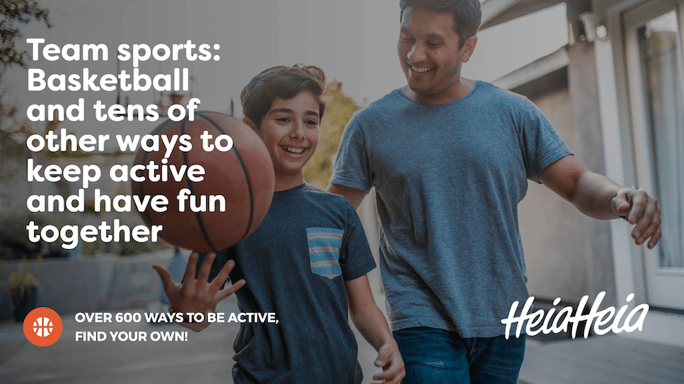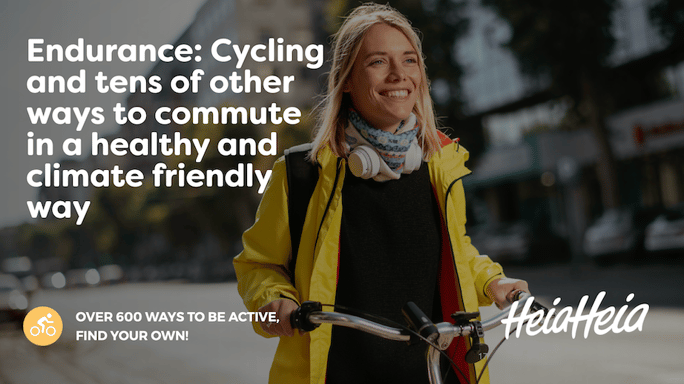 Employee Wellbeing: Communities & Premium Features
Communities: Unlock Premium Features for Members

HeiaHeia communities are membership-based groups, accessible with a code or email invitation
HeiaHeia communities are a commercial product available for companies, public health, and reseller partners
Members of communities can enjoy challenges, rewarding programs, content, coaching, and communications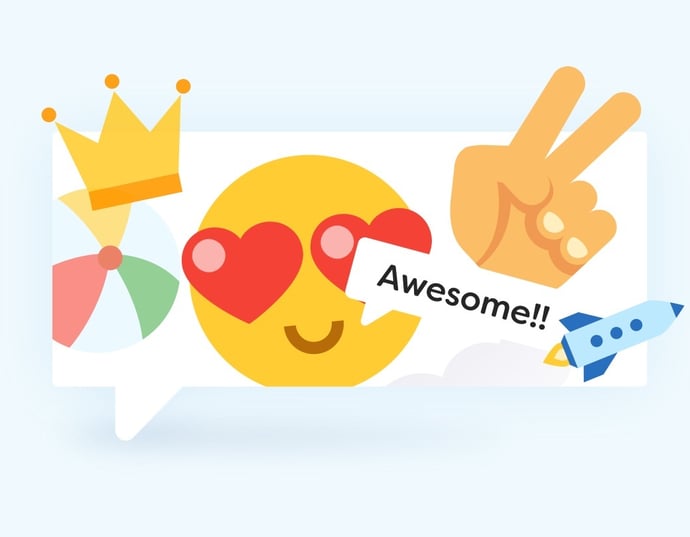 Wellbeing Challenges: Motivation from Common Goals

The HeiaHeia challenge engine enables virtually any kind of joint targets for communities of various sizes
Common goal: one target for the entire community ("Let's walk around the world together")
Team race: form teams that compete against one another
Individual goal: every member has a personal goal
In the challenges, you can choose to collect e.g. workouts, miles/kilometers, hours, steps, micro actions of wellbeing or wellbeing points
Participation is easy to link with rewarding ("Earn a day off")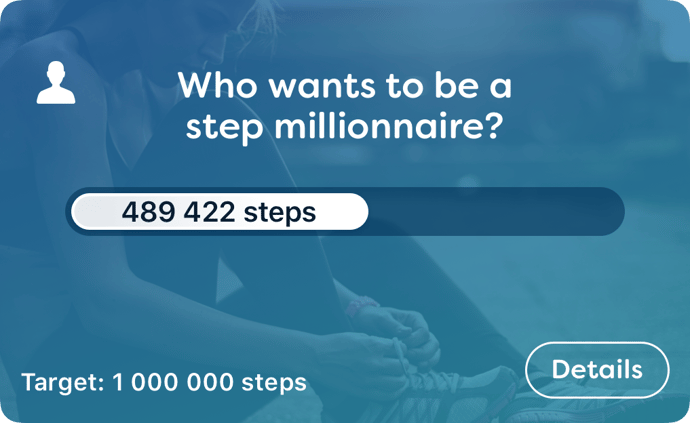 Examples of HeiaHeia Challenges
Challenges are an inspiring and collaborative way to promote wellbeing at work. Implement your own idea or choose from a number of ready-made options.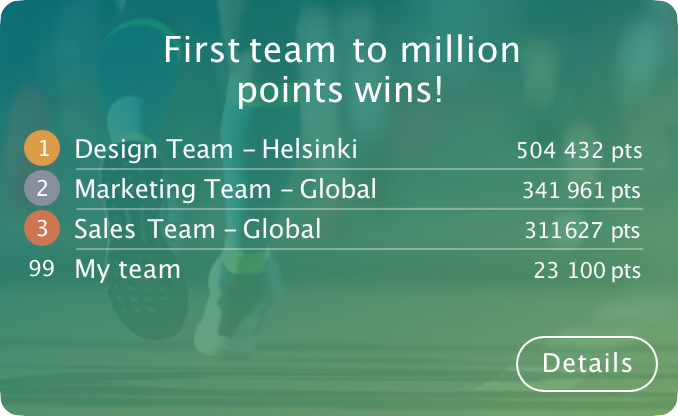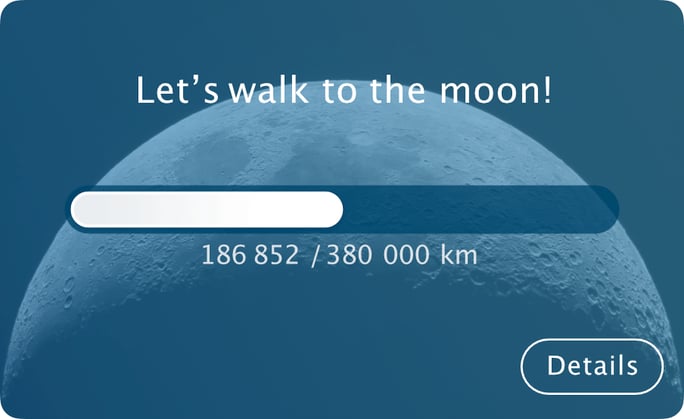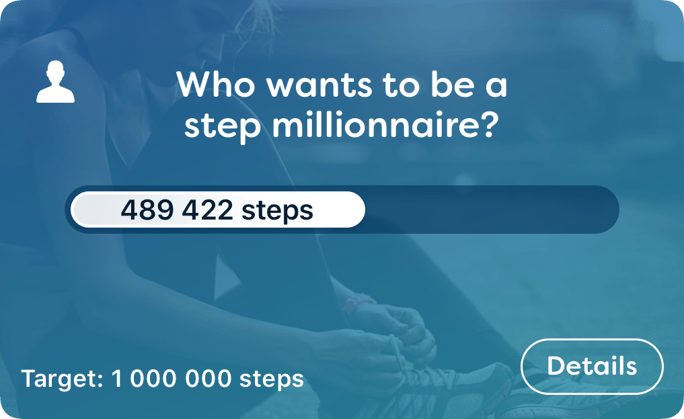 Gamified HeiaHeia Challenges
Micro actions and Points: Promoting Holistic Wellbeing

Micro actions are small everyday actions that promote e.g. one's mental wellbeing, good diet or sleep hygiene. The actions may be part of challenges or habit change programs.
Wellbeing points are earned for all types of use of the service according to the rules
Wellbeing points are accumulated on your own wellness card in the HeiaHeia app: by collecting points, you'll reach new levels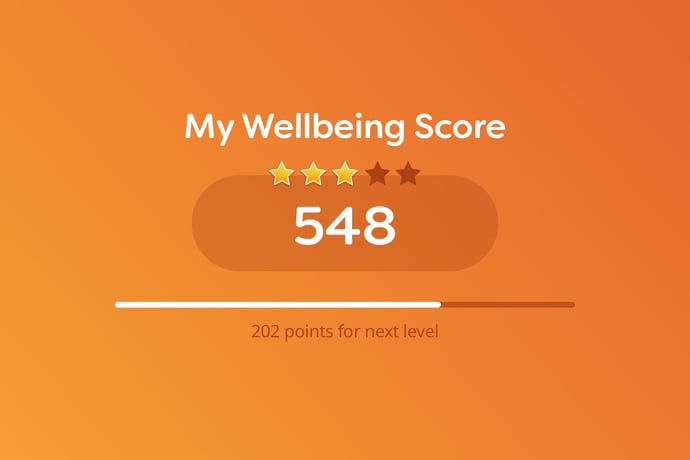 Content Library: Guidance and Inspiration
The HeiaHeia content library is divided into themes: body, mind, better workday
Exercise content: exercises and programs to improve endurance, strength and mobility
Nutritional content: habit change programs for better eating habits
Mind: Habit change programs for stress management and mind maintenance
Better workday: habit change programs for healthier choices during the working day, exercises and programs for active breaks
Optional content available from our partners
Our content tools enable building and distributing all types of content to selected target groups: surveys, exercises, videos, training programs, habit creation programs, courses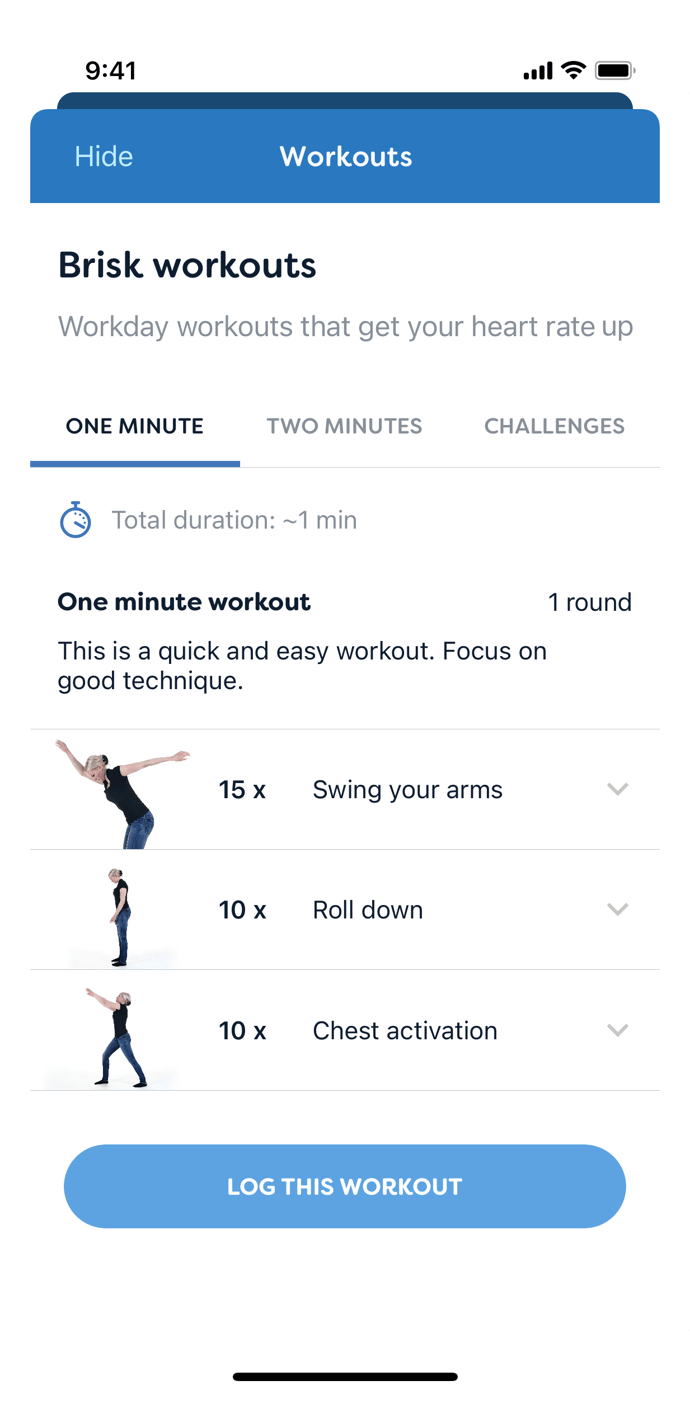 Tools for Member Activation

Multiple roles for managing your wellbeing community and program: owner, administrator, communicator, coach, content creator
Managing your community
Managing members
Managing teams
Setting up and managing challenges
Communication and engagement
Coaching tools
Content tools
Versatile dashboards and reporting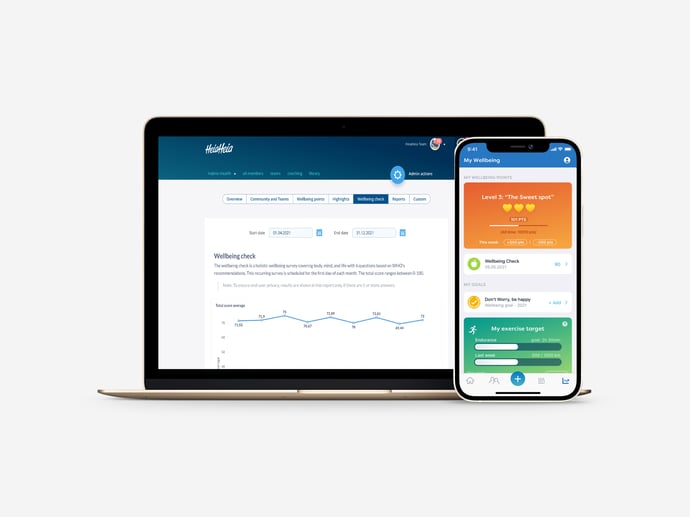 Privacy: GDPR Compliant

HeiaHeia has been built with end-user privacy by design and by default
The user owns and controls the use of her/his personal data in the service
The user can delete her/his account and download her/his personal data
The user can switch from the paid version back to the free version (the user's data will not be lost even if the paid features are terminated for any reason)
Active consents to the processing of personal data at different service levels: free version, community membership, coaching, personal data in reports (rewards)
Granular privacy settings: e.g. privacy of individual entries and adjustable privacy of sensitive data types (location data)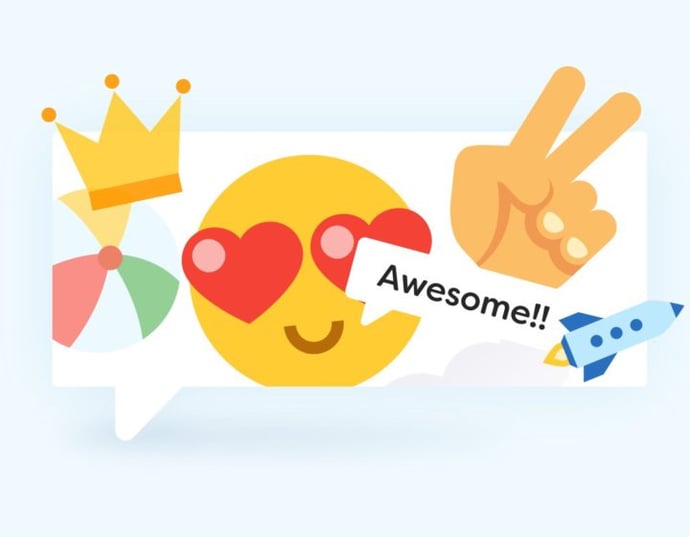 Truly International
HeiaHeia is a perfect fit for multinational organizations: currently available on 20+ languages
Mobile apps adapt to the language of the user's phone
Genuine localization: in addition to languages, we support local units of measurement and date formats