Plans & prices - learn more and get a quote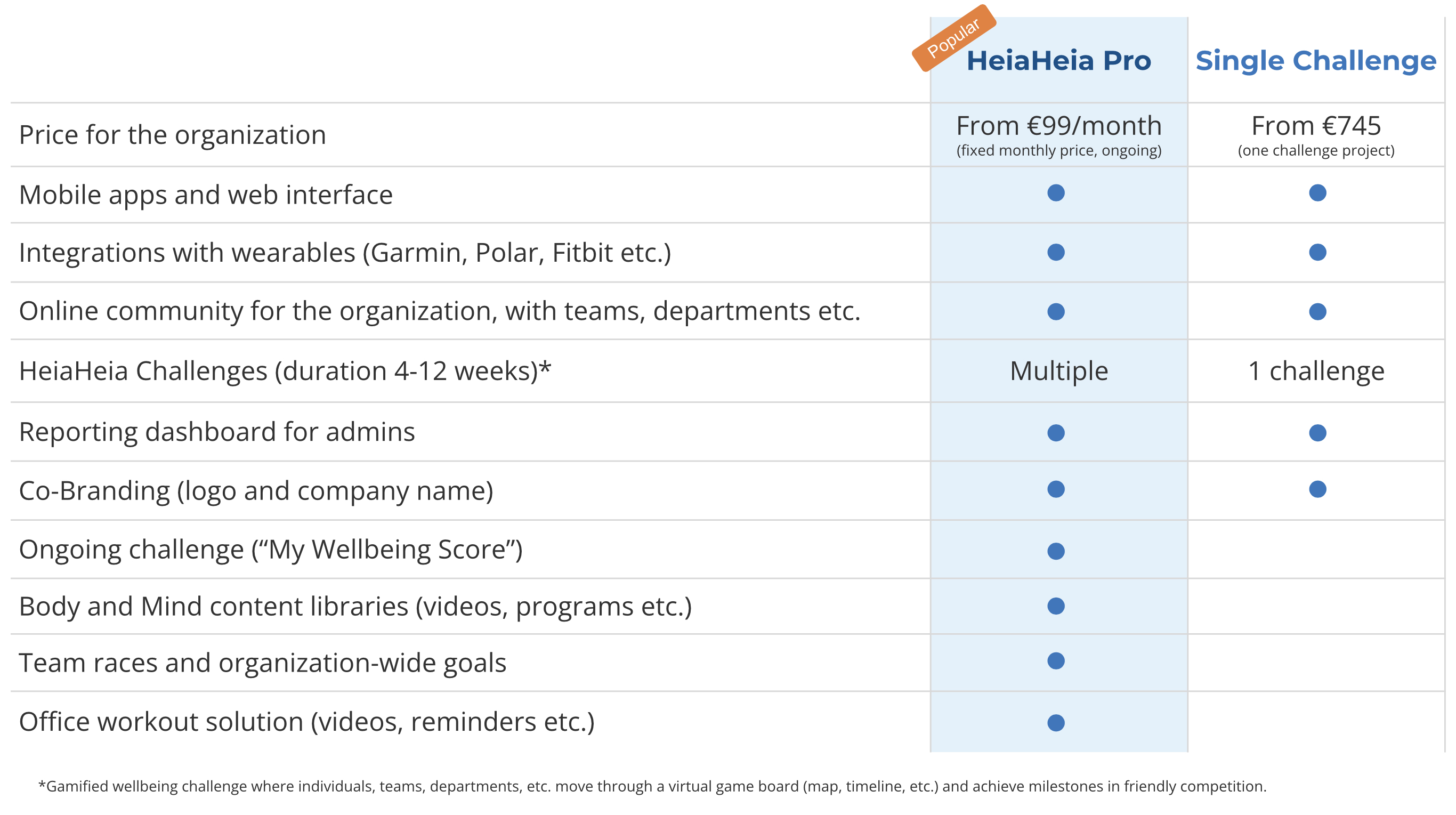 Request a quote
Fill out the form to get a quote on the plan that is best for your company.
Looking for something else?

For a solution that is specifically designed for your company, get in touch with us.

In order to meet the requirements of your organization, we customize the functionality and services. The solution might consist of things like challenge tools, reporting, coaching tools, personalized digital content, etc. To find a solution that meets your demands, please get in touch with us!


---
Our platform is used in several large-scale custom implementations from municipalities to insurance providers.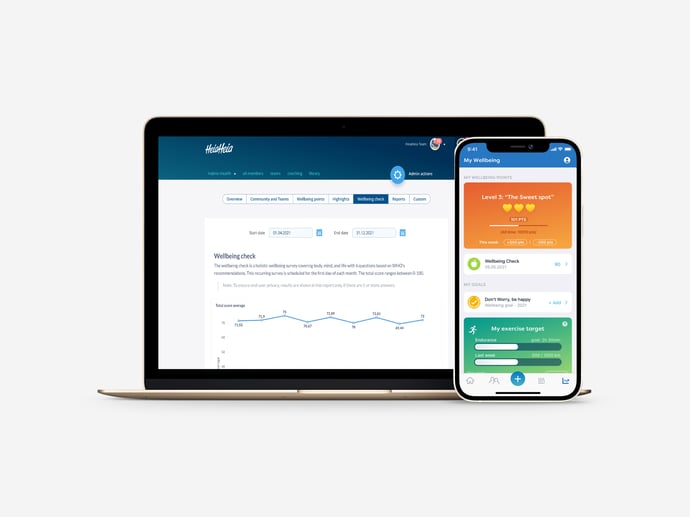 What Our Customers Say

"With HeiaHeia, we've been able to support everyone - anywhere, anytime. Our wellbeing program now has the power to bring people together."
Johanna Tokola
Mehiläinen
"Our program interests all kinds of people, from different age groups and backgrounds."
Tiia Lappalainen
Arla
"The power of the work community as a source of motivation is significant, and HeiaHeia helps harness it in a natural way."

Tomi Korpikoski
NHK
"HeiaHeia has been the perfect tool to keep our teams in touch and motivated throughout lockdown and remote working."
Anna Bärling
Relax Gaming
"In addition to our daily team-specific Teams encounters, we wanted to bring something different, more informal, into our everyday lives."
Tiina Hildén
Hilti Finland