HeiaHeia is also an Office Workout Application
Elevate Your Workday with Office Workout Solutions that Make Staying Active Fun!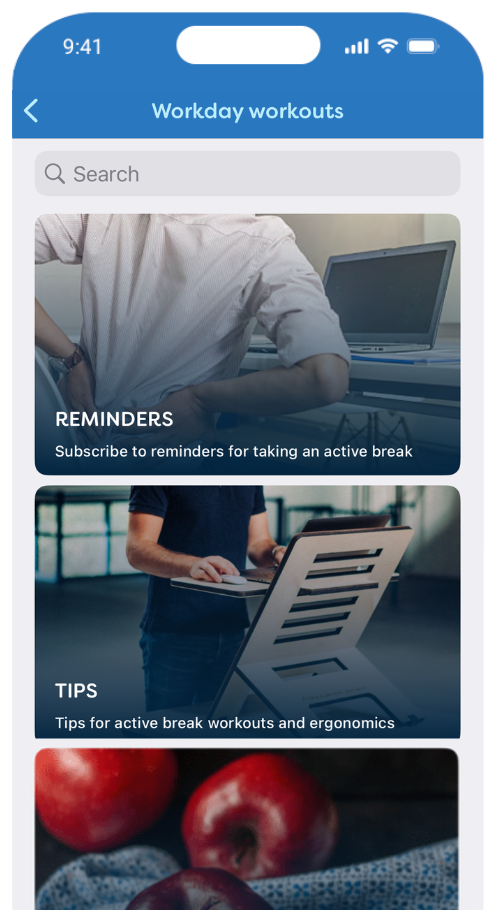 Already loved by hundreds of satisfied clients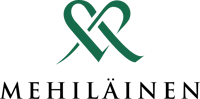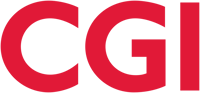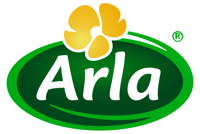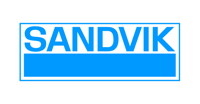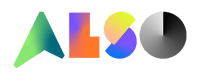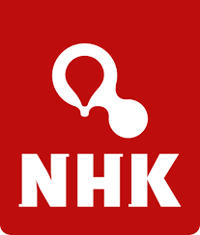 All-in-one Solution for Healthier Workdays

HeiaHeia is a versatile wellbeing application whose ease of use and user satisfaction are confirmed by thousands of App Store ratings (4.4 ⭐ ) and hundreds of satisfied corporate customers.

HeiaHeia combines wellbeing campaigns to support healthy working days, a video library of office exercises and reminders to encourage exercise during breaks.

HeiaHeia provides companies with an all-in-one solution that is an easy and cost-effective way for workplaces to organise fun and inspiring wellness activities for the entire work community, promote employee activity and healthy lifestyles, and encourage employee interaction and a sense of belonging.
"...it creates a sense of community across team boundaries. It's also really easy to use."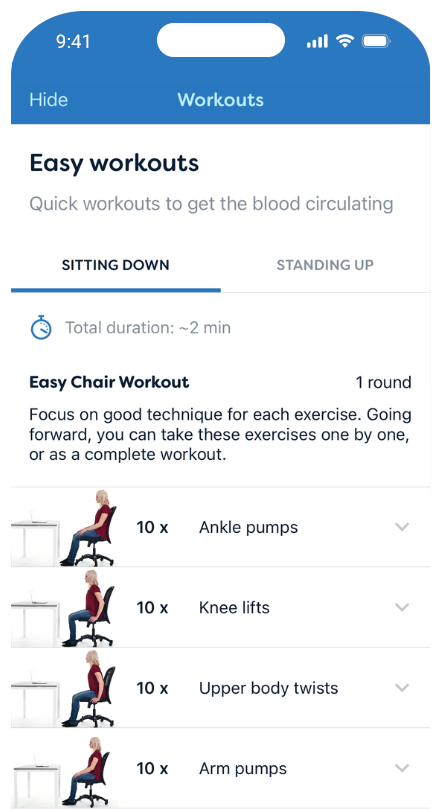 Benefits of Office Workout

Office workouts are a good way to boost energy, reduce stress, improve mental health, prevent injury, boost cognitive function, and promote team building. They also help counteract the negative effects of sitting and can be a very cost-effective way to promote employee wellbeing.
"It's nice that you have such a wide variety of activities in HeiaHeia."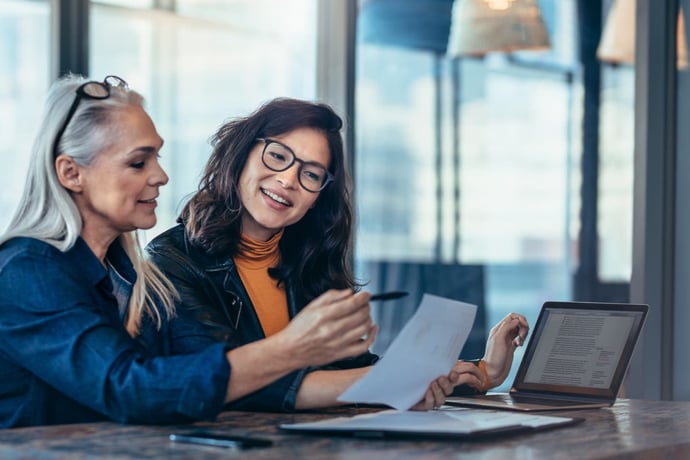 Introducing HeiaHeia Office Workout Application
The topic of office exercises has its own section in the HeiaHeia content library. The exercise videos are 1-3 minutes long and divided into three categories: Light, Brisk and Stretching.
The videos can be played on a computer or mobile phone screen and reminders can be set if the user wishes.

In addition, you can log your performance directly in HeiaHeia after the exercise, so your colleagues can cheer you on and perhaps be inspired themselves to do a quick workout in between a long day of sitting.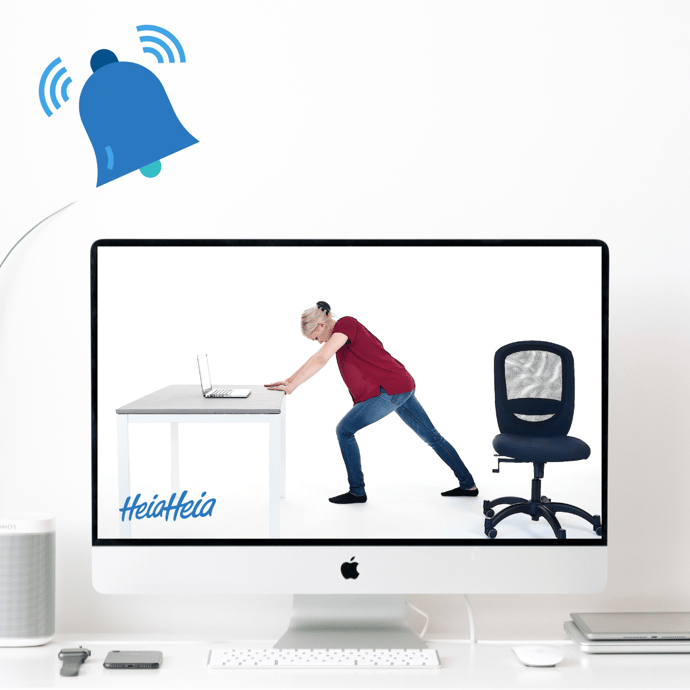 Office Workout Videos & Ergonomy tips

An extensive content library of office workout and break exercises supplemented with tips on how to improve ergonomics in your workplace
Healthy Workday Challenge

An annual gamified wellness campaign that inspires and motivates teams to achieve their goals together
Office Workout Reminders

If you want, you can set up reminders to your HeiaHeia appclication so that you don't forget to exercise during your busy day
Habit Challenges Programs

Personal wellbeing programmes that remind you of different themes each day