Journey to the Perfect Day
HeiaHeia & Polar introduce
a corporate wellbeing program that is impactful, innovative and, most importantly, fun for everyone!

A Perfect Bundle:
HeiaHeia + Polar
Here are two elements that complement each other perfectly. The HeiaHeia wellbeing challenge inspires people to get active, while the Polar device makes participation in the corporate wellbeing program effortless.
The Perfect Day Challenge is available to customers who use both the HeiaHeia Pro service and Polar devices. The challenge content is designed to work perfectly with Polar devices.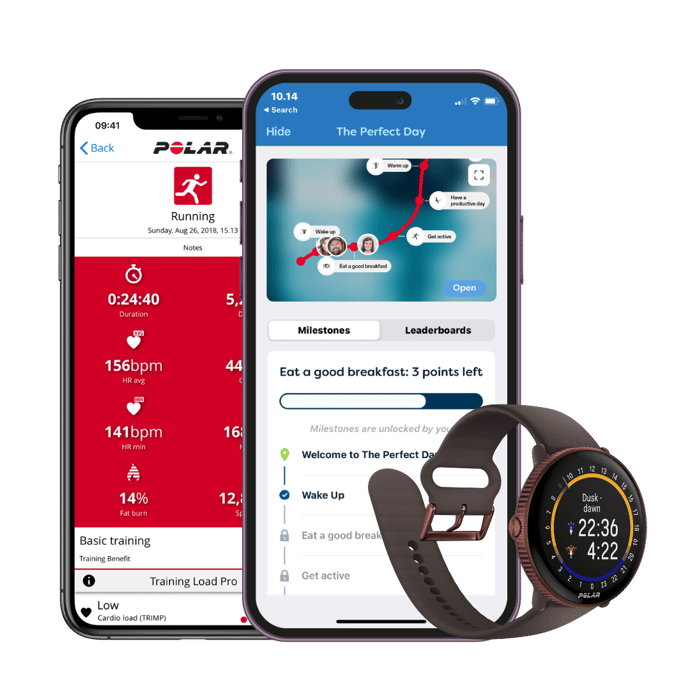 Wellbeing Journey to The Perfect Day

Imagine a perfect day. How will you feel when you wake up? Will your body and mind be ready to innovate or complete all those unfinished tasks? Will you go to bed early enough to get the best sleep possible? That is what this challenge is all about.

You'll live "The Perfect Day" by collecting 10 points every 24 hours. Connect your Polar Watch to HeiaHeia and sync your Polar data to start collecting points.

You'll earn points with Polar data such as steps, activity and sleep. You can also earn bonus points by completing micro actions on the HeiaHeia app.

As you progress through the challenge, you'll get insights and tips on how Polar features can help you live the perfect day.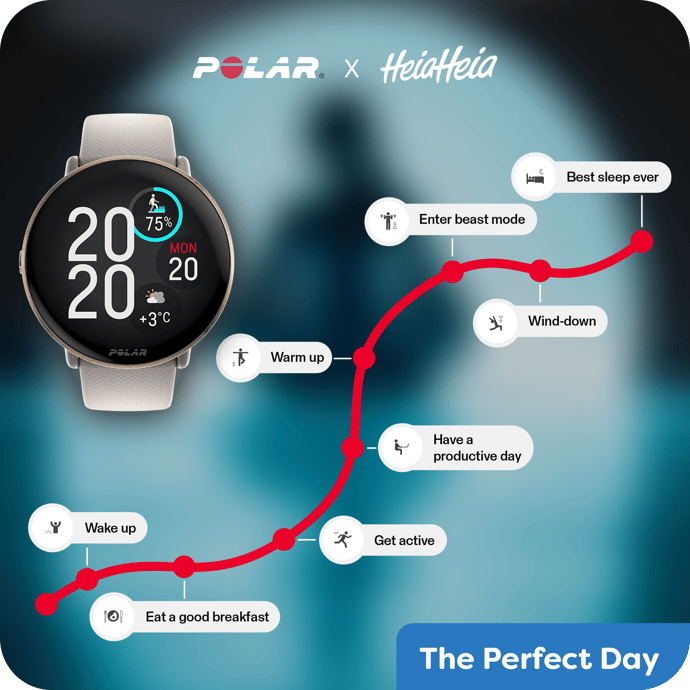 Easy to participate

✔️ Wear your new Polar device on your wrist and download the HeiaHeia app to your mobile phone.
✔️ Track your activities, workouts and sleep with your Polar device. Earn points for every activity, workout and night of sleep
✔️ Earn bonus points by logging wellness micro actions such as breathing exercises or drinking at least two litres of water a day
✔️ To progress on the game board, you need an average of 10 points per day
✔️ Follow the challenge and cheer on your friends in the HeiaHeia app
✔️ Get deeper analysis of sleep, activity and training in the Polar Flow app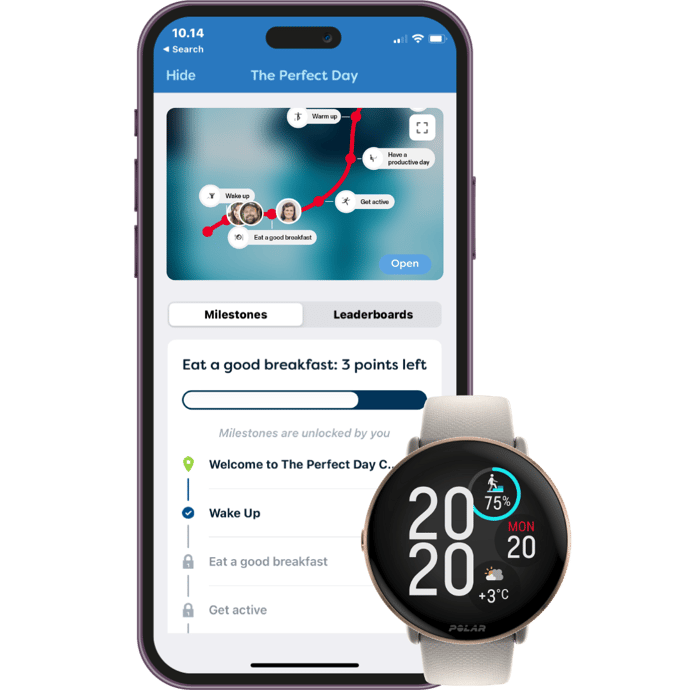 Encourage and Inspire Colleagues
You can easily add colleagues as friends on HeiaHeia. Friends can see each other's activities and achievements on the social feed and cheer each other on in the challenge.
✔️Chat with your team members and keep up the good teamspirit
✔️Make friend connections in HeiaHeia and get to know your colleagues even better

Give it a try – over 75% of HeiaHeia users say that peer support gives a positive motivation boost!
"You learn things about others that you'd never learn at the lunch table"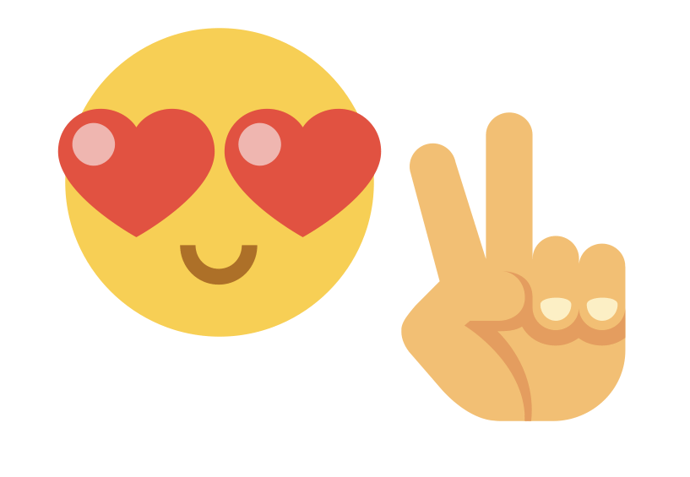 The Perfect Day Challenge Point Rules
Log wellness micro-actions to earn bonus points
Sometimes, even the smallest things can make a big difference - these micro actions in this challenge are exactly that.

In addition you can complete micro actions that are good for you. Sometimes, even the smallest things can make a big difference - these micro actions in this challenge are exactly that.

In this challenge, you are rewarded with bonus points for completing the following micro-actions in the HeiaHeia app:

1. Breathing exercice
2. Drink at least two liters of water
3. Delay Caffeine Intake
4. Limit screentime
5. Take a cold shower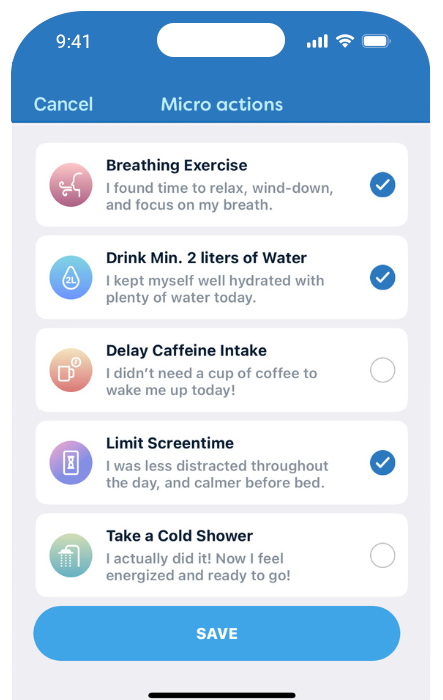 Interested?
Let's discuss whether this wellbeing solution could meet your organisation's needs.