Start a Wellbeing Challenge at Your Unit / Department
The Basics of HeiaHeia Challenges
What?
A 4-12 week community target where teams and individuals progress towards a common goal with wellbeing actions, unlocking fun, informative and/or rewarding milestones along the way.
How?
Participants record (or automatically import from their smart device) their activities to their HeiaHeia account. The progress of the challenge is tracked in the closed HeiaHeia community.
Why?
A wellbeing campaign is a fun project for the work community, which has been proven to increase wellbeing and community spirit, as well as supporting any additional themes that may be relevant for the company.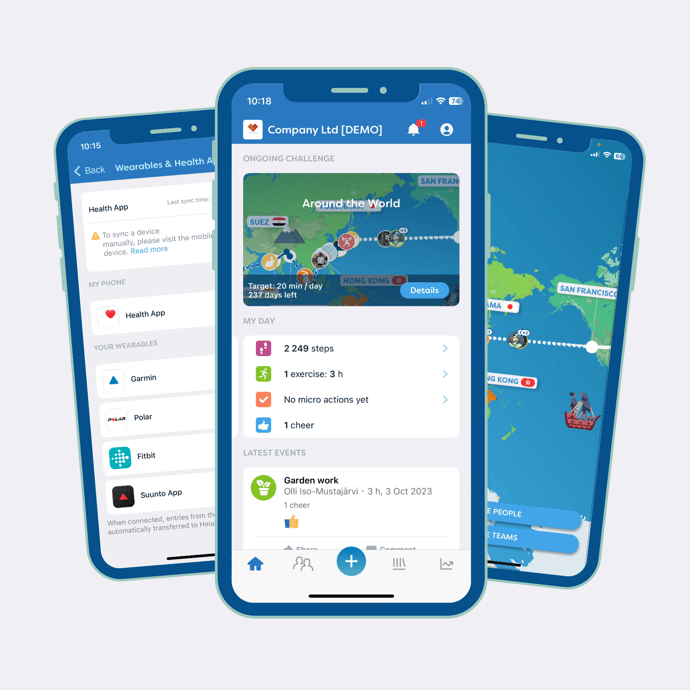 Examples from our library of wellbeing challenges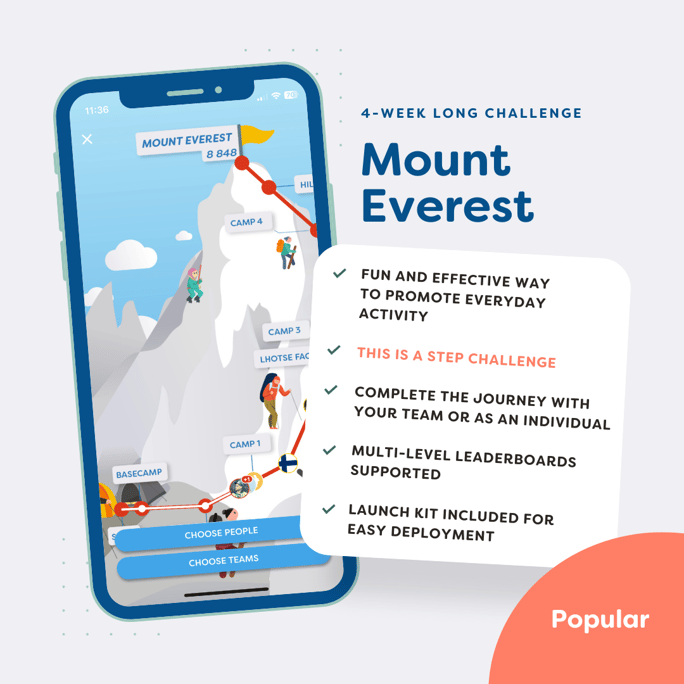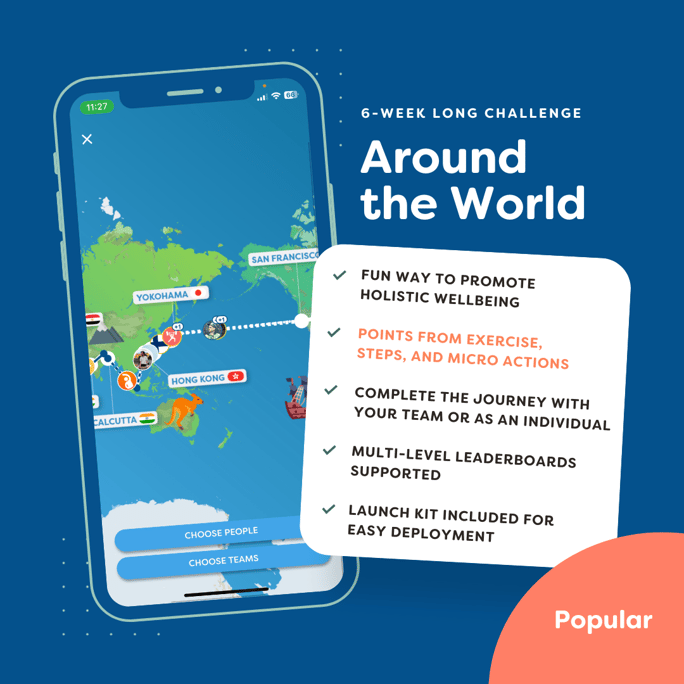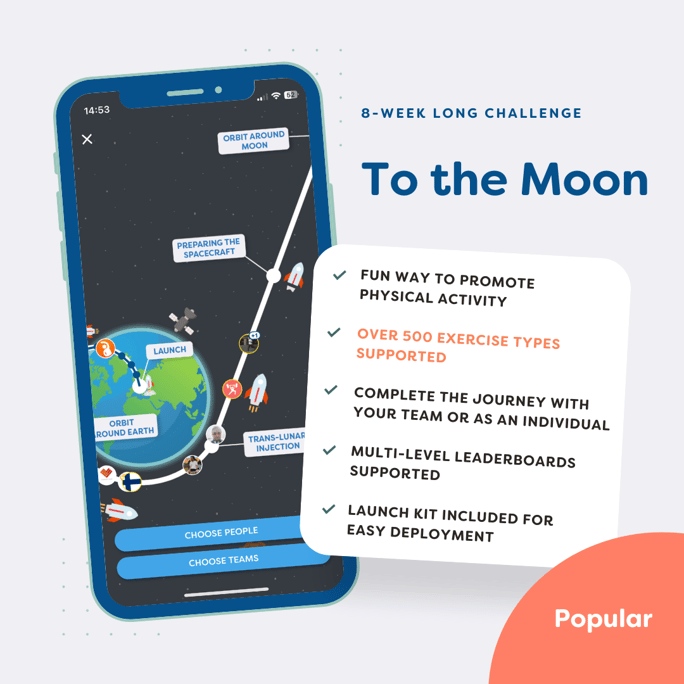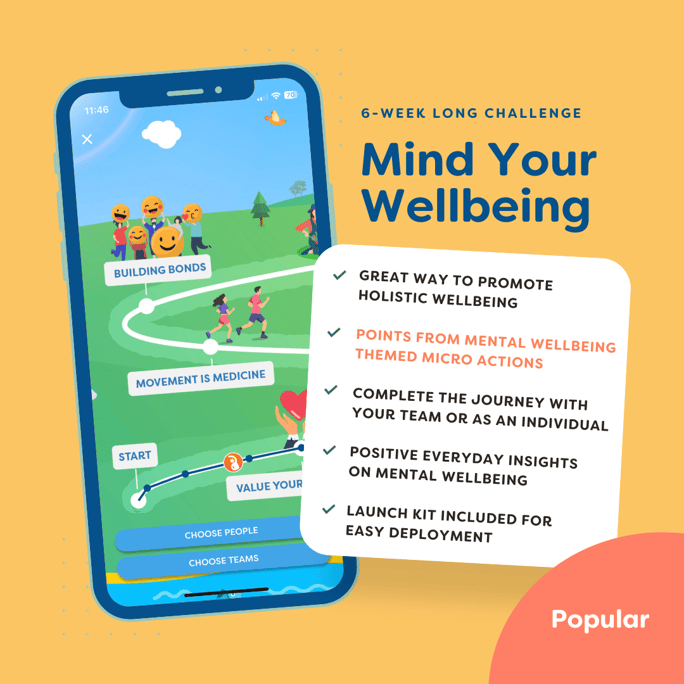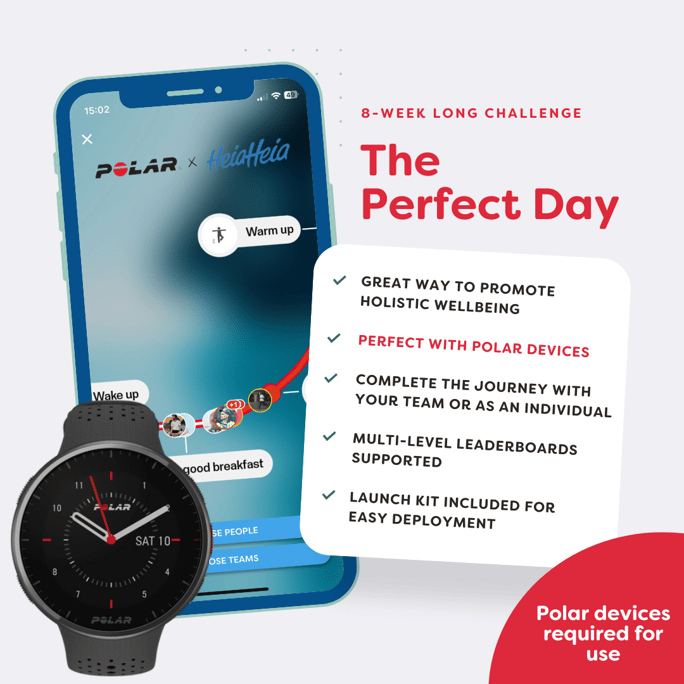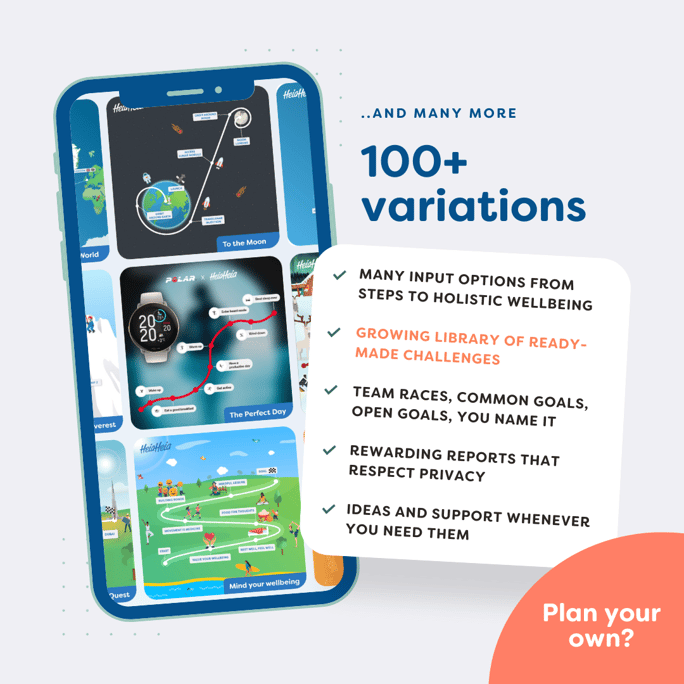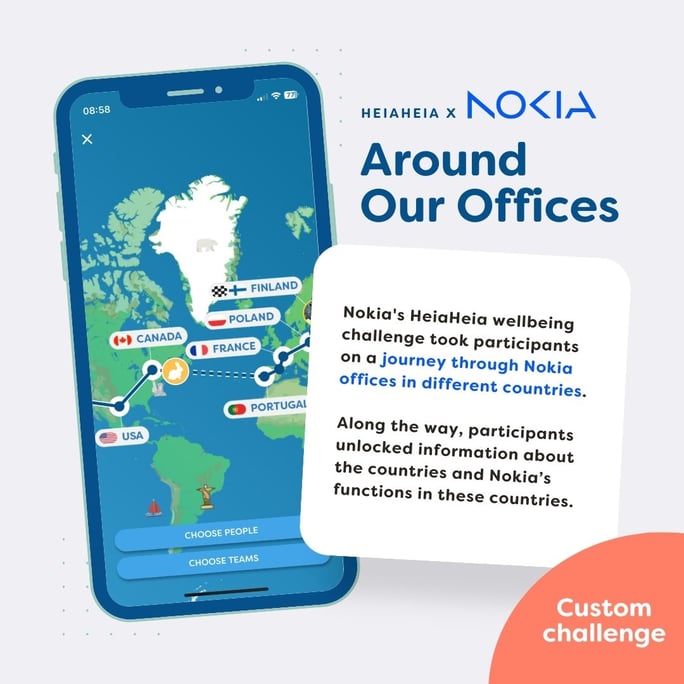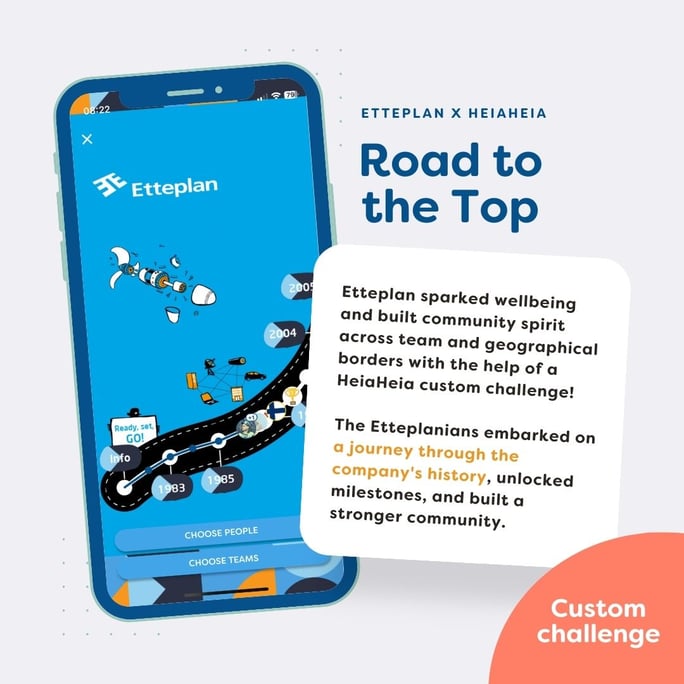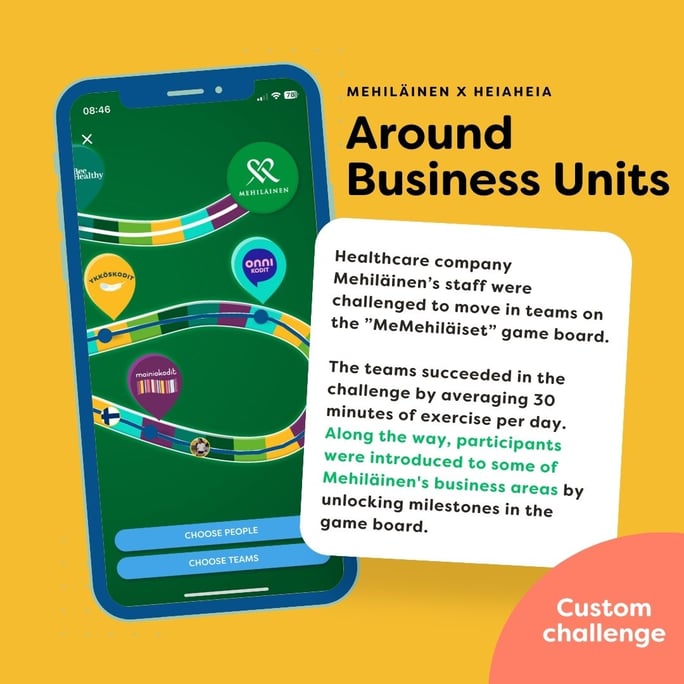 Contact HeiaHeia
Interested? Fill out the form and your company's HeiaHeia contact person will be in touch with you