Small Deeds Matter
"Even the smallest deeds can make a significant difference."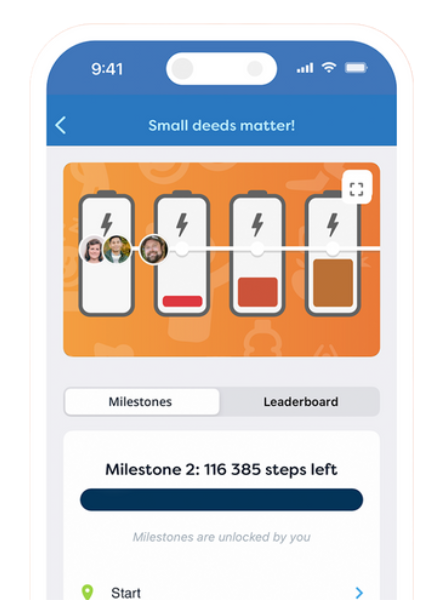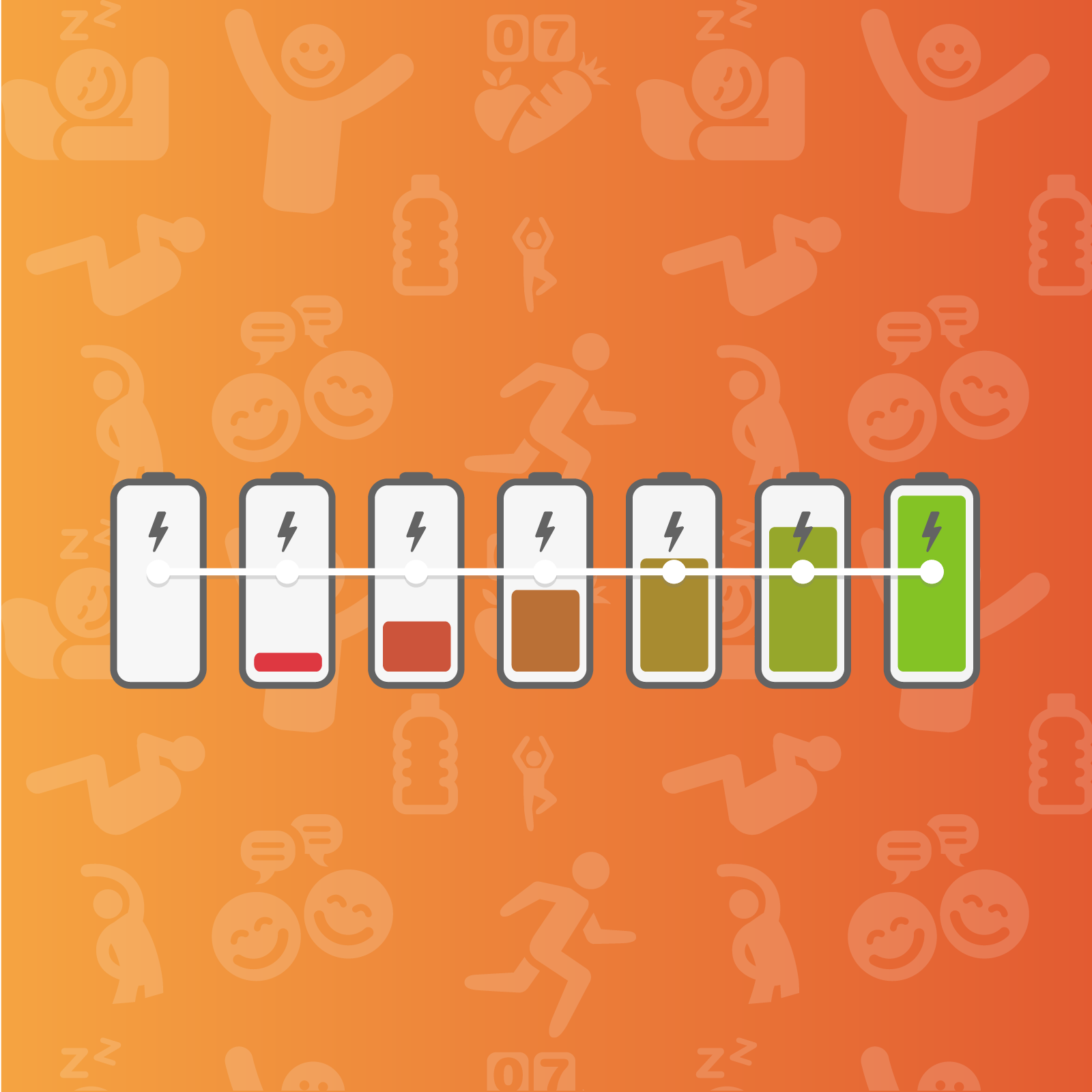 The Basics of HeiaHeia Challenges
What?
A 4-12 week community target where teams and individuals progress towards a common goal with wellbeing actions, unlocking fun, informative and/or rewarding milestones along the way.
How?
Participants record (or automatically import from their smart device) their activities to their HeiaHeia account. The progress of the challenge is tracked in the company's closed HeiaHeia community.
Why?
A wellbeing campaign is a fun project for the whole work community, which has been proven to increase wellbeing and community spirit, as well as supporting any additional themes that may be relevant for the company.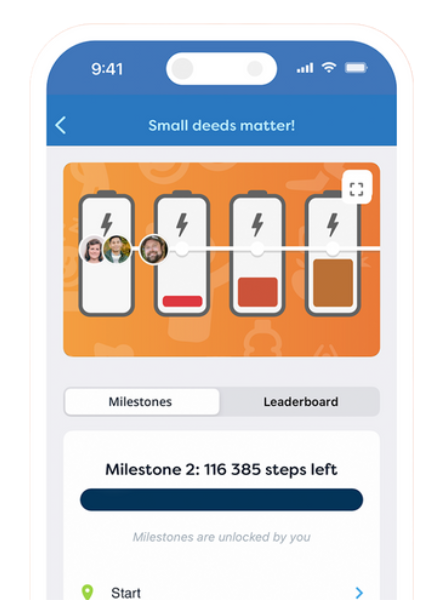 Small Deeds Matter Challenge
Embark on a journey towards better health and happiness with the Small Deeds Matter Challenge. As you and your team collect points, you'll discover valuable tips that can transform your daily routines.

Every exercise, cheer, micro-action, step, hobbie and sleep logged in HeiaHeia will bring you and your team closer to the goal.

By gathering an average of 7 points each day, you and your team can triumphantly cross the finish line of the Small Deeds Matter Challenge.
Logging an exercise or hobby = +1 point / 10min
Daily steps = +2 point /5000
Logging a micro action = +1 point / action
Cheering a friend = +1 point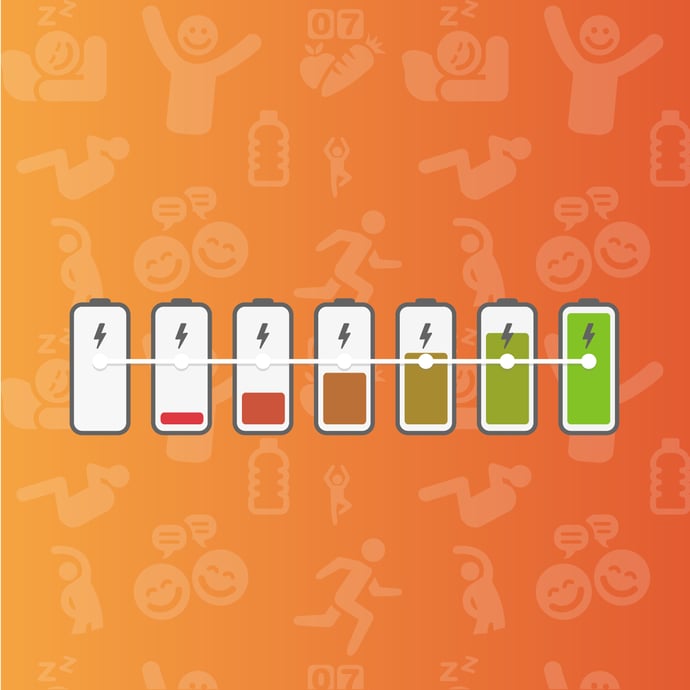 7 points per day
You succeed in the campaign by collecting an average of 7 points per day. You get points for exercise, steps, micro-actions and cheering on your colleagues.

Activity & steps
At HeiaHeias you'll find over 600 different sports and activities from home yoga to skiing and dog walking. You can also allow HeiaHeia to read the steps your phone collects or connect your heart rate monitor or smartwatch to the HeiaHeia app.

Micro actions
Sometimes even the smallest of actions can have a big impact.. In addition to steps, exercise, and hobbies, you can log micro actions that benefit your wellbeing. Our campaign focuses on highlighting the power of these tiny daily actions.

Encourage and inspire
In addition to physical and mental wellbeing, exercise has a strong social dimension! HeiaHeia will automatically suggest members of your community and team as friends. By adding colleagues to your network, you'll be able to cheer and encourage their entries in the news feed.
Taking part is easy
All you need to participate is the HeiaHeia app, which can be downloaded from the app stores. If you don't want to use a mobile phone, use the browser version of HeiaHeia.

Every step, physical activity, micro-activity and encouragement you take in HeiaHeia will bring you and your team closer to your goal. If you wish, you can link your wearable device (Polar, Garmin, Apple Watch, etc.) to the app, so that the HeiaHeia app automatically collects your data.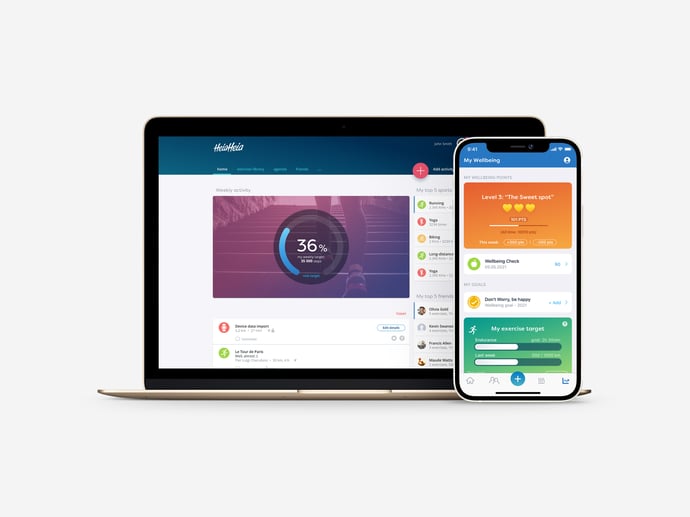 Interested, please contact us
If you would like more information, request a quote or book an appointment for a demo, please feel free to contact us.