Holiday Challenge:
Step by Step towards a Healthy Holiday Season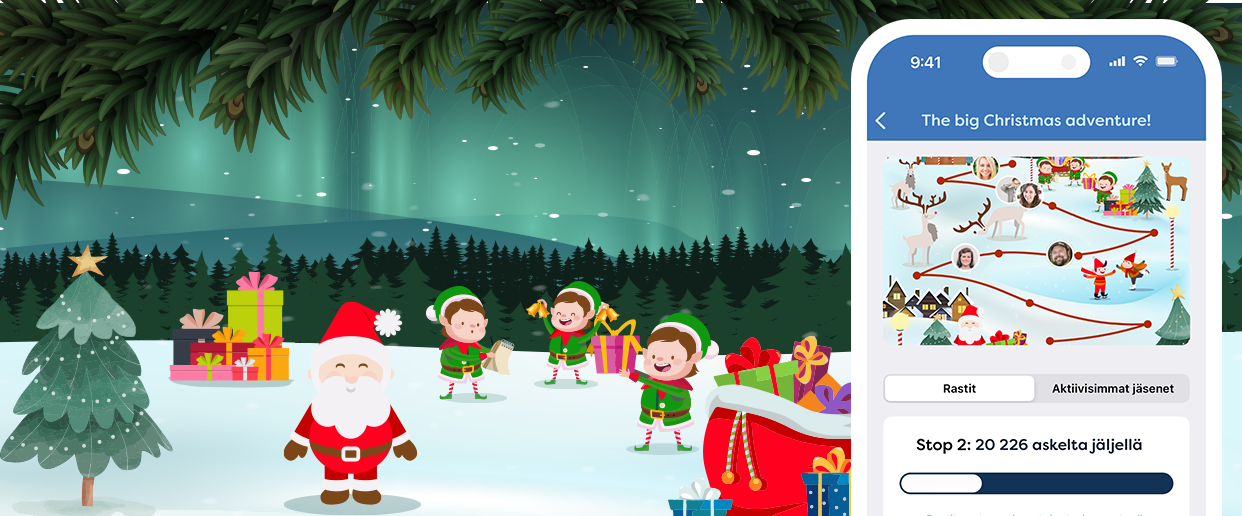 Holiday Challenge - 28 November to 18 December
Enroll your team on a holiday-themed wellbeing challenge, in which you'll motivate one another to make each day a little more active and fun. You'll complete the challenge by collecting steps and by completing special, holiday-themed micro actions in the HeiaHeia app.

If you're not that into walking, don't worry: you can also get steps from the bonus missions.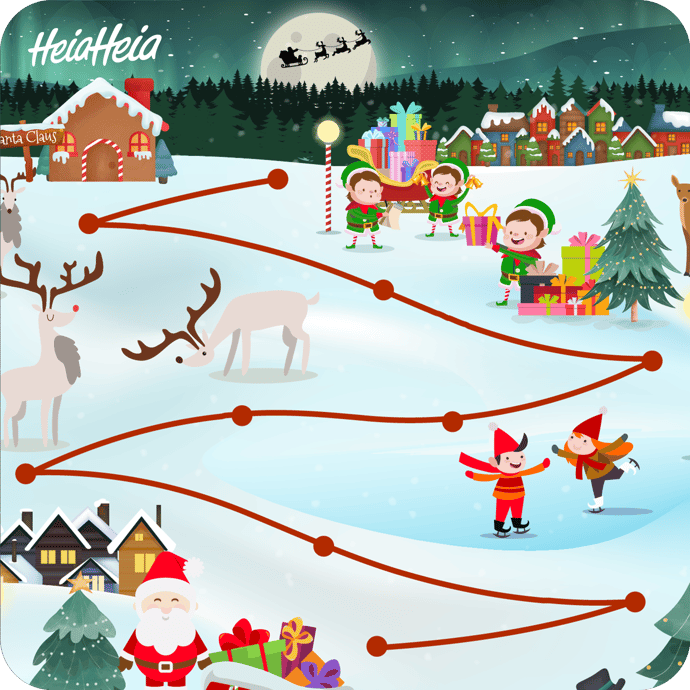 Participate as an individual

Your main goal is to succeed in the challenge as an individual. You can also follow the progress of others in the challenge.


Collect 8000 steps per day

You'll reach the goal by collecting an average of 8000 steps per day. You also get steps for bonus missions.

All activity counts
Does it feel like 8000 steps is a lot? No worries - you can also get steps from micro actions.

More fun together

If you want, you can also participate in a team race with your colleagues.
Participating is really easy
Participating doesn't require devices or logging activities manually. The HeiaHeia app collects your steps automatically. If you want, you can link a smart device to the HeiaHeia app (e.g. Polar, Garmin, Apple Watch)
You can also log activities manually from a selection of more than 600 activity types.
If you don't like using a mobile phone, you can also use HeiaHeia on a web browser.