Varma provides pension insurance for work carried out in Finland. Varma takes care of the statutory pension cover of private entrepreneurs and employees - a total of 900,000 persons. Varma's responsibility for managing pension assets, and for Varma customers, employees and shared environment spans far into the future. They are building a world that is sustainable for future generations.
Introduction
In their continuous effort to support employee wellbeing and work ability, Varma sought a solution to organize a step challenge that promotes everyday physical activity. They needed a platform that not only made registering steps easy and gamelike but also ensured data protection in compliance with strict Finnish laws. This is where HeiaHeia, a leading wellbeing platform provider in Europe, stepped in.

Solution
Varma chose the HeiaHeia challenge platform for its comprehensive gamelike elements, integrations with wearables, and robust data security. With HeiaHeia, Varma offered the entire staff the opportunity to participate in the "Around the World" challenge. The challenge required participants to collect steps and complete wellbeing micro actions, such as thanking and praising colleagues and maintaining a healthy eating rhythm.
Implementation
To implement and plan the challenge seamlessly, HeiaHeia collaborated with Varma's existing partner, Esport. The HeiaHeia team provided easy guidelines for signup and hosted webinars to familiarize Varma employees with the platform. Throughout the process, coordination between HeiaHeia and Esport ensured that the challenge aligned with Varma's overarching goals of promoting wellbeing and work ability.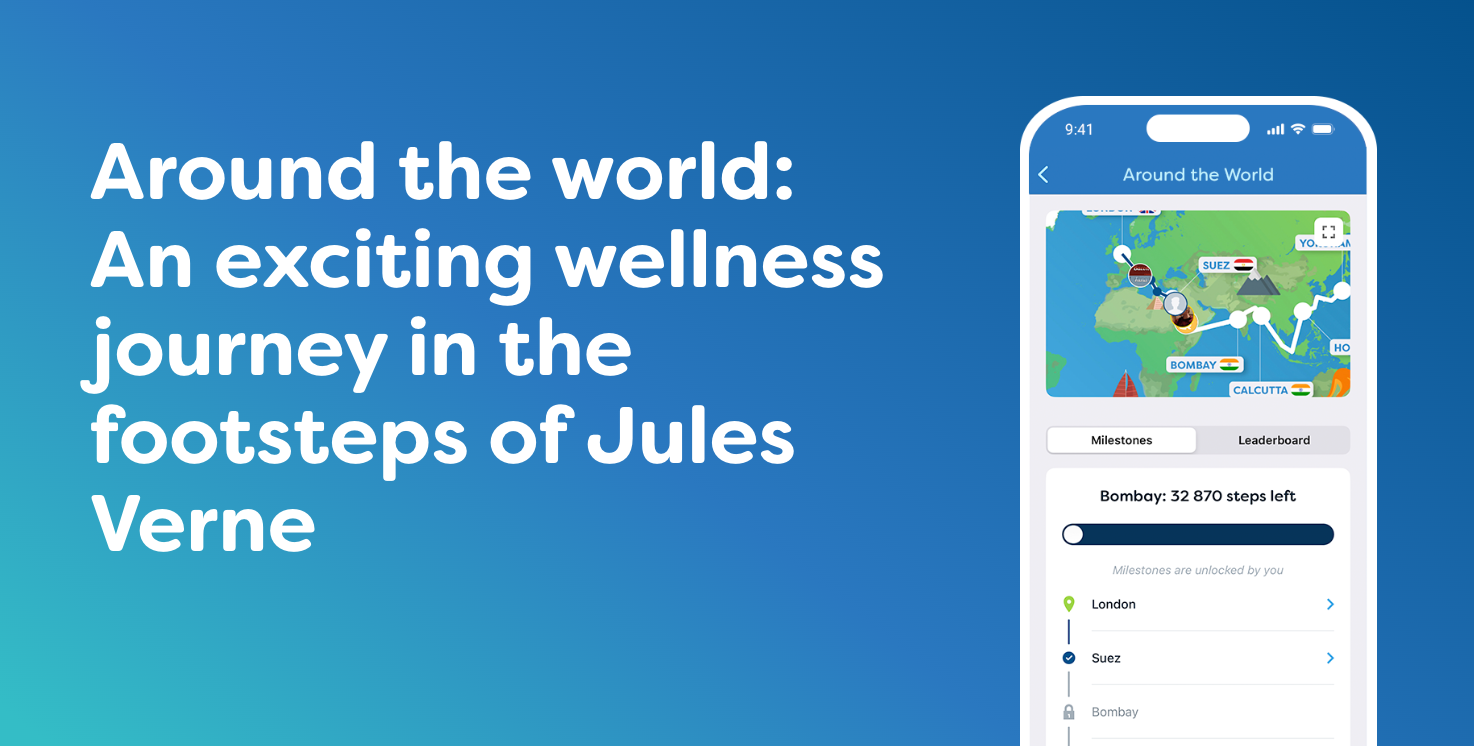 Results
The "Around the World" challenge was a resounding success. Varma achieved their participation rate targets, and participants rated the challenge an average of 4 out of 5 stars. The gamelike elements and visuality of HeiaHeia were particularly praised. In total, participants collected over 30 million steps and shared thousands of cheers with their colleagues. Additionally, the challenge motivated participants to complete over 2000 micro actions, further enhancing their wellbeing.
"It is important to take care of the wellbeing of staff in a way that takes into account the whole spectrum of wellbeing and its fluctuations. We plan how best to support people when they are ill, but the most important thing is to think about preventive measures, how to help maintain wellbeing both at work and in their leisure time.
We were delighted that a large number of people from Varma joined the walking challenge. The health benefits of walking are undeniable, walking is a 'health bomb', as our partner Marjaana Lumiala from Esport described it.
In the challenge, it was especially nice to see how colleagues encouraged each other in various everyday physical activities and wellbeing deeds," say Varma's HR Manager Eeva Reponen and HR and Payroll Specialist Laura Autio.
Conclusion
By partnering with HeiaHeia, Varma successfully added gamified elements to their annual wellbeing challenge, providing their employees with an engaging and motivating experience. HeiaHeia's comprehensive challenge technology, social features, and strong data protection made it the ideal platform for Varma's requirements. The "Around the World" challenge showcased the power of gamification in promoting a healthy lifestyle and fostering a sense of community within the organization.