Peer support from likeminded friends, colleagues, and family members is proven to improve the impact of any positive lifestyle changes. Positive peer support is also the key idea of HeiaHeia.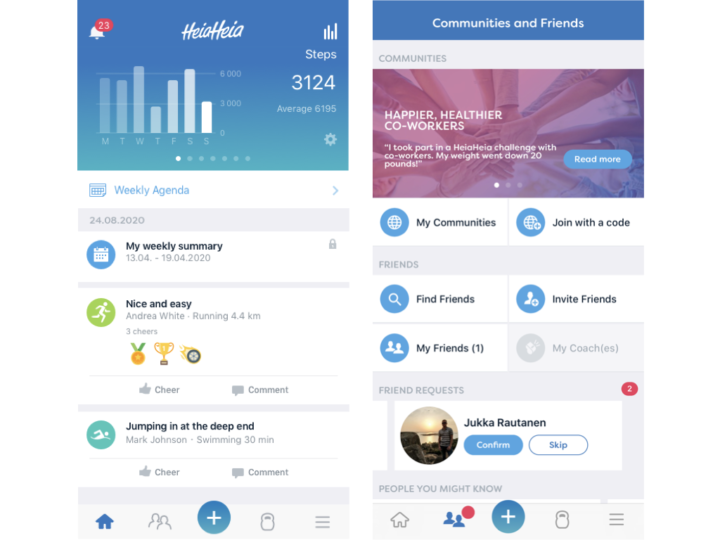 As a part of continuous improvement to the service, we've just introduced a new "Communities and Friends" page to our mobile apps:
The first part of the page shows, which HeiaHeia communities you belong to as well as ongoing campaigns in those communities (e.g. collecting steps, kilometres or wellbeing points together or in a team race). You can also join teams inside communities, and join new communities that enable joining with a code.
Next steps: we're currently working on a separate sub-page in the mobile apps for each community, including e.g. all communications inside the community and statistics of the community.
The second part of the page includes all friend-making features: finding friends from inside HeiaHeia, inviting friends from outside HeiaHeia, list of your friends, and recommended "people you might know".
As a technical detail, we've introduced a couple of new user interface components in the page (like the slider for browsing through people you might know), we hope these will make using the app even more delightful!