Risk Group Intervention
The City of Vantaa developed and validated a long-term, digitally powered mentoring program for sustainable lifestyle change.
The results were outstanding, with notable changes in e.g. body weight and physical activity. For more about the program, its results and ROI, see the summary we presented at the Garmin Health Summit in 2021.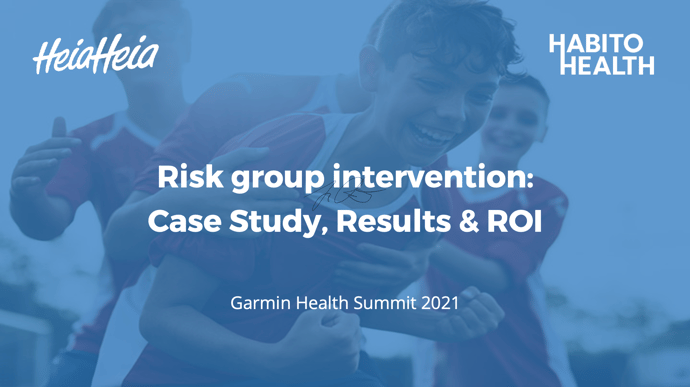 One Solution, Multiple Use Cases
Thanks to its configurability, HeiaHeia has been chosen by wellbeing, health and education organizations in several countries to offer digital a variety of wellbeing services.
Examples of concepts include e.g. city employee wellbeing programs, physical and health education at schools, fitness campaigns for seniors, parent wellbeing via child health centers and many more.